7 min
The Cost of Living in Chiang Mai in 2022
Most expats living in Thailand will tell you that Chiang Mai is a fantastic city to call home. It is connected to nature, has a rich culture, and welcoming people. The affordable cost of living in Chiang Mai is one of the main draws for many remote workers and digital nomads.
But how affordable is living in Chiang Mai in 2022?
Certain bloggers claim that you can survive on a $500 monthly budget (all dollar amounts in this piece are given in US dollars). Although it is theoretically possible if you live like a desperate university student, I would not recommend this as a goal budget for someone coming from a developed western nation. A $1,000 monthly budget is a far more practical minimum budget. 
Living in Chiang Mai on $1,000 per month
A budget of $1,000 each month is, in my opinion, a fantastic starting point if you want to live inexpensively in Chiang Mai.
If you relocated to Thailand with the intention of bootstrapping a new company, cutting costs may be one of your top priorities. Many full-time English instructors in Thailand make around this much per month in pay. We'll stick with the simple conversion of $1 USD to 32 THB. Our budget will now have 32,000 baht to be allocated each month.
Fixed Monthly Costs
Renting an Apartment or Condo
Housing will be your biggest single expenditure. In the city, you may rent a cozy 45 square meter studio apartment or condo for 10,000 baht ($315) each month.
It will be furnished simply, with a bed, a small couch, a desk, and a closet. But it won't have a full kitchen. It's possible that all you will have is a sink, small refrigerator, microwave, and a little table with a few seats. However, because you'll be dining out for most of your meals, this is more than plenty.
Housing in this price bracket can come with free usage of the building's very sluggish WiFi, a pool, and a fitness facility. In the suburbs, you may also find a home with two or three bedrooms for around the same monthly rent. More information regarding lodging costs in Thailand may be found here.
Bills
The cost of dedicated WiFi in your accommodation will be roughly 700 Baht for a connection with a speed of around 100/50 Mbps. When the AC is not operating during the cooler months, your electricity cost might be quite cheap. However, if you use air conditioning for a few hours every day over a normal month, the cost may be about 1200 baht. Your water bill might be an additional 100 baht per month, bringing our total monthly expenses to 2000 baht (about $63).
Phone
Using a prepaid SIM card for your mobile phone is the most affordable alternative. You can survive without a data plan relatively easy since you'll likely spend 90% of your time at home or in an area with free WiFi. You can get away with topping up your balance by roughly 200 baht each month, assuming you don't make a lot of calls. Your whole monthly phone bill comes to around $6. For instance, the monthly cost of a mobile phone in America is over $100.
Transportation
Scooter rentals are available for 3000 baht ($94) per month for transportation. In Thailand, gas is not too expensive, and scooters are fuel-efficient. You may need to fill the tank twice a week at a cost of 60 baht each for regular city driving. This results in you spending around 3480 baht on transportation in total.
Food & Drinks
Food and beverages are the next topic to consider. Your way of living truly matters in this situation. It will cost about 50 baht to have a case of bottled water delivered to your accommodation. Assume you handle one case every week and earn 200 baht in a month.
If you consume largely local fare, you can get by with 300 Baht each day. With this, you may have three meals at neighborhood Thai eateries, some fresh fruit, a few beverages at a nearby coffee shop, and a treat. Your monthly budget for basic food and water—which excludes alcohol and special meals—would be 9,200 baht for a 30-day period.
Let's examine some common meal and drink prices in Chiang Mai in more detail:
Thai vegan lunch of rice and 2 curry dishes = 35 baht(~$1)

Pad Thai noodles from a food cart or basic restaurant = 40 baht (~$1.25)

Stir-fried pork and basil + fried egg = 50 baht (~$1.57)

Mixed salad from local salad bar restaurant = 100 baht (~$3.20)

1 serving of cut fresh mango or guava from a fruit cart = 20 baht (~$0.63)

Bunch of bananas = 25 baht (~$0.78)

Fresh whole coconut = 25 baht (~$0.78)

Hot latte in a coffee shop = 55 baht (~$1.73)

Iced coffee from market coffee stand = 40 baht (~$1.25)

Thai style deserts from market = 20 baht (~$0.63)
Discretionary Spending
Whatever money is left over will be used for amusement. Let's add an extra 500 baht to your monthly budget for sporadic basics like toilet paper, shampoo, toothpaste, and cleaning supplies.
Housing = 10,000 baht

Bills = 2,000 baht

Phone = 200 baht

Transportation = 3,480 baht

Food and water = 9,200 baht

Random necessities = 500 baht
All in all, our monthly expenditures for necessities run to 25,380 baht.
This leaves us with 6,620 baht for amusement and extras out of our fictitious monthly budget of $1,000, or 32,000 baht. Even if you only have 220 baht to spend each day, you won't do so fairly. You could use up more of your entertainment budget on certain days than others.
Entertainment
So it's helpful to consider what some common entertainment expenses may be here:
Sushi dinner for 2 = 1200 baht

Margherita pizza = 180 baht

Bottle of imported wine from supermarket = 700 baht

Large local beer from 7-Eleven = 60 baht

Large local beer at a bar = 120 baht

Movie for 2 with popcorn and drinks = 500 baht

1 hour Thai massage = 250 baht

Drop-in yoga class = 250 baht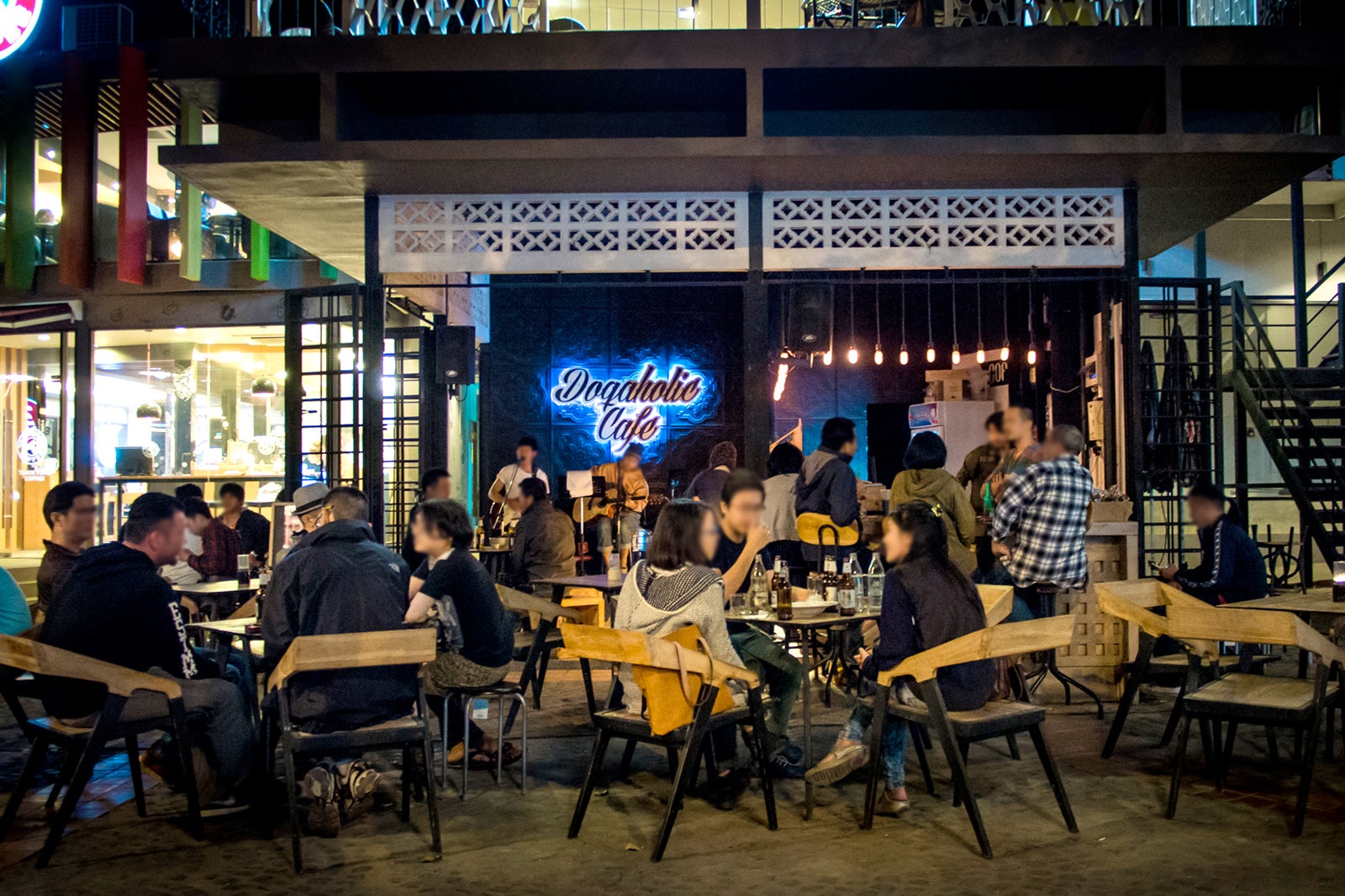 As you can see, Chiang Mai's cheap cost of living makes it possible for you to live a fulfilling life on $1,000 per month provided you budget your entertainment expenses well. However, if this is your only source of income, you won't be saving anything.
Visas & Travel
Also excluded from this budget are expenses like travel and visa fees that foreigners residing in Thailand must take into mind. Simply pay the annual renewal charge of 1900 baht if you hold a 1-year visa. However, if you want to remain in Thailand for an extended period of time, you'll need to factor in the extra expense of leaving the country sometimes.
In particular, if you're attempting to get back-to-back visas to essentially prolong your stay, there is no certainty that you will be approved for a tourist visa each time you apply.
If you want to stay in Chiang Mai all year round, you need also think about how you'll handle Thailand's scorching season. If your health is important to you, you should save aside some additional money to either take a few weeks' vacation in the south or install an air purifier in your home.
Other Locations in Thailand
Both Chiang Mai's cost of living and Thailand's overall cost of living are relatively cheap. Other popular cities for expats include Bangkok and Phuket. However, due to increased demand and inflation, housing and food expenditures are significantly higher in both locations.
Monthly Living Expenses in Phuket or Bangkok
If you're considering relocating to Bangkok or Phuket, I would recommend adding an additional 30% to your monthly budget just to be safe. Therefore, you should budget at least $1,300 every month, or 41,600 baht.
A budget of $2,600 (83,200 baht) ought to allow you to enjoy more of life's simple joys if you wish to live a little more opulently.
On $500 a month, none of these cities should be thought of as a viable alternative for habitation.
Conclusion
Ideally, you should budget at least $1000 per month if you wish to evaluate the Chiang Mai cost of living. Remember that this is just enough money to pay for your living costs.
However, I would set your earning target far higher. You won't ever be able to afford to purchase brand-new technology or take vacations if your income remains constant at $1000 each month. One of the major challenges of traveling to Thailand to work as an English teacher is this.
On the other hand, if you make approximately $2,000 per month, you can spend about half of it for your basic needs and save the other half for big purchases and vacations. Last but not least, if you're visiting Thailand for the first time, be prepared for the unexpected and save up some extra cash before you attempt to take the plunge.
---
To learn more about relocating to Thailand as a digital professional, download the free Shelter ebook!